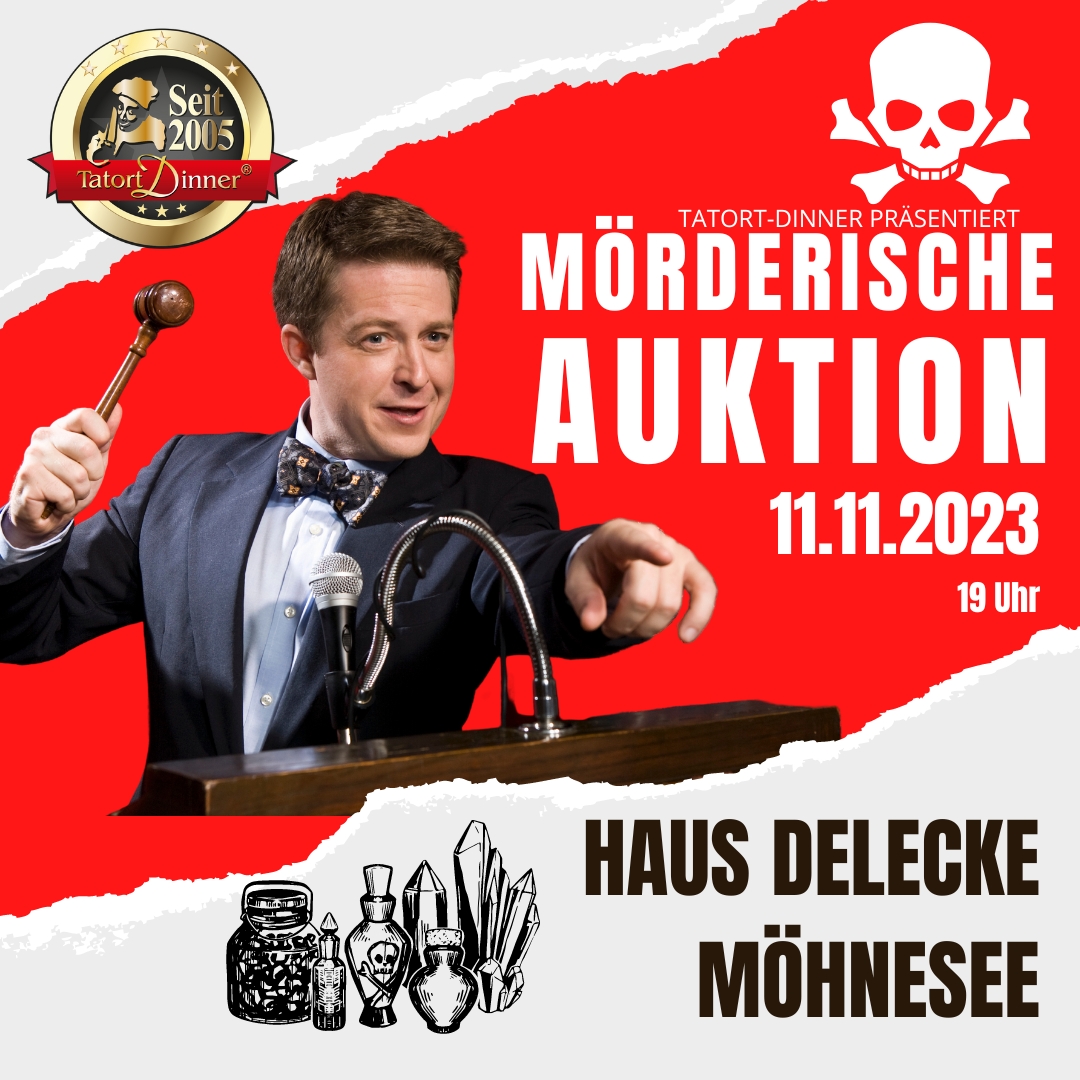 Murderous auction
Murderous auction at Hotel Haus Delecke
Let yourself be thrilled by a gripping mystery dinner at Haus Delecke on Lake Möhne! The MORTAL AUKTION presents rare antiques from the heirs of the late Lady of Cornwall. But not all the guests are harmless: Scotland Yard is on site, and while you discover the dark secrets of the noble family and puzzle over the culprit, you can bid at the auction! In addition, enjoy a 4-course menu.
Secure your tickets on site or online: https://tickets.tatort-dinner.de/veranstaltung/moerderische-auktion-11-11-2023-moehnesee-haus-delecke
Date: Saturday, 11.11.2023
Start: 19:00,
Admission from 18:30,
End around 22:30.