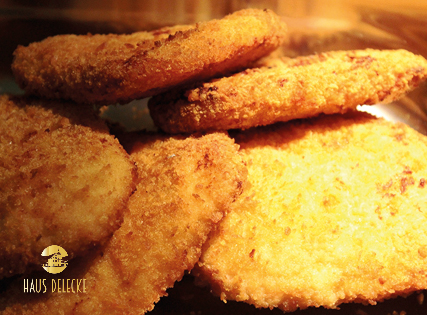 Delicious schnitzel buffet
Dear guests,
we cordially invite you to participate in our very special culinary evening on September 20, 2023 – the Schnitzel Buffet at Haus Delecke!
Starting at 5:30 p.m., an exquisite selection of various schnitzel variations awaits you. Whether you prefer the classic pork schnitzel or you prefer the poultry version, there is something for every taste.
But what would a schnitzel be without the right side dishes and sauces? Our buffet offers a wide selection of delicious side dishes and homemade sauces that perfectly complement our schnitzel variations.
Enjoy a culinary experience of a special kind for only € 19.50 per person.
We look forward to welcoming you to an evening of culinary delights in our house!