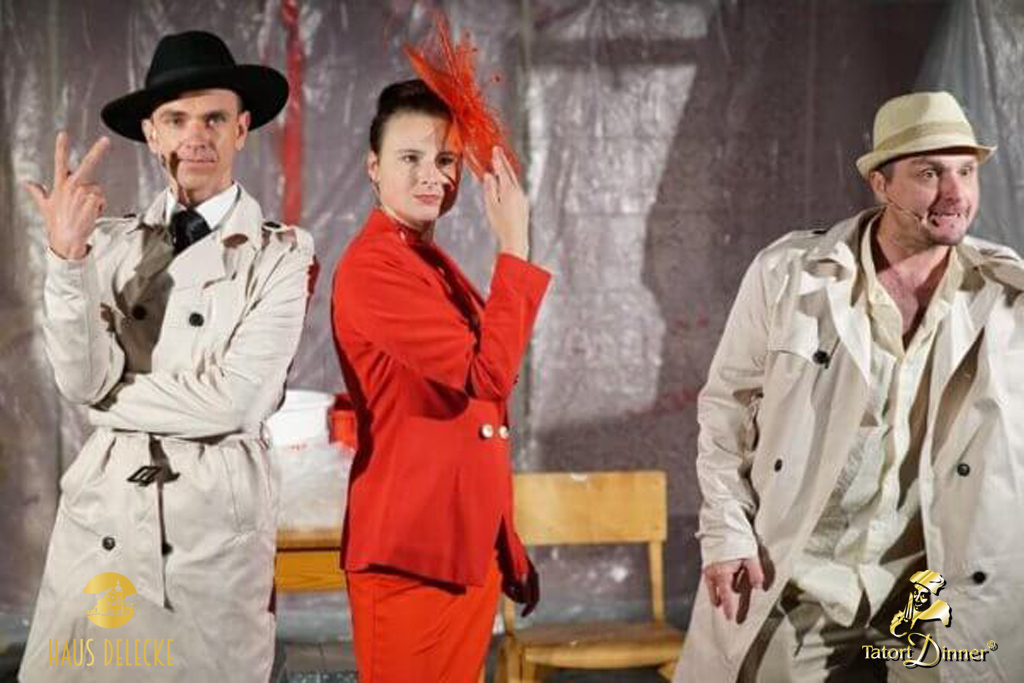 Crime Scene Dinner "Curtain Up for Murder!"
Actors Bogart, Marlene and Kinski are specialists in exciting criminal cases. They slip into the roles of windy types, murderers, criminals and wolves in sheep's clothing.
"Crime Scene Dinners" are exciting murder mystery dinner shows with delicious menus. Be careful that you don't also fall under suspicion when the inspector investigates!
Start: 18:30 to approx. 22:30 in the REMISE
Ticket: 84,00€