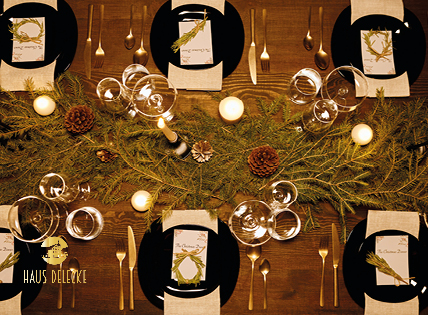 Christmas at Hotel Haus Delecke
On December 24, 2023, Haus Delecke invites you to indulge in a festive 6-course meal starting at 5:00 pm.
Each course of this carefully selected menu is accompanied by corresponding wines that perfectly complement the flavors of the dishes.
The delicious dishes and finely matched wines are a tribute to the traditional and innovative cuisine that Haus Delecke has to offer.
Reserve a table for Christmas Eve already now!
Spend a relaxing Christmas Eve with your family, friends without much effort of your own.
Christmas at Haus Delecke – book
Tel: +49 2924 8090