We are the perfect partner for your individual event, such as weddings, birthdays, communions, funerals, and many others. Our versatile ambience with anything from a castle-like park, to the main building and the rustic Remise building will give the perfect setting for any taste. Fresh regional food and professional service will make you feel taken care of.
Download important information as a PDF file here.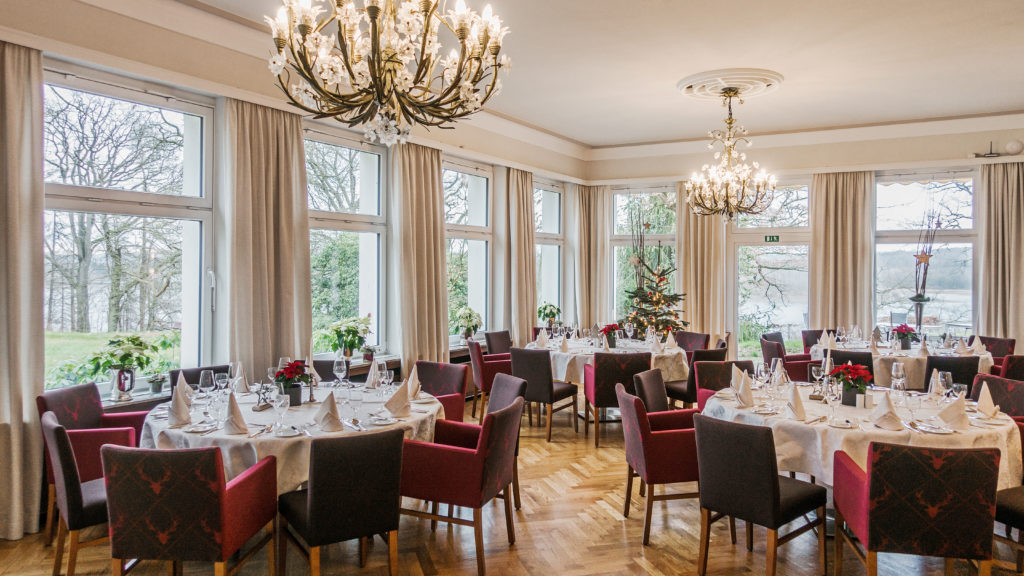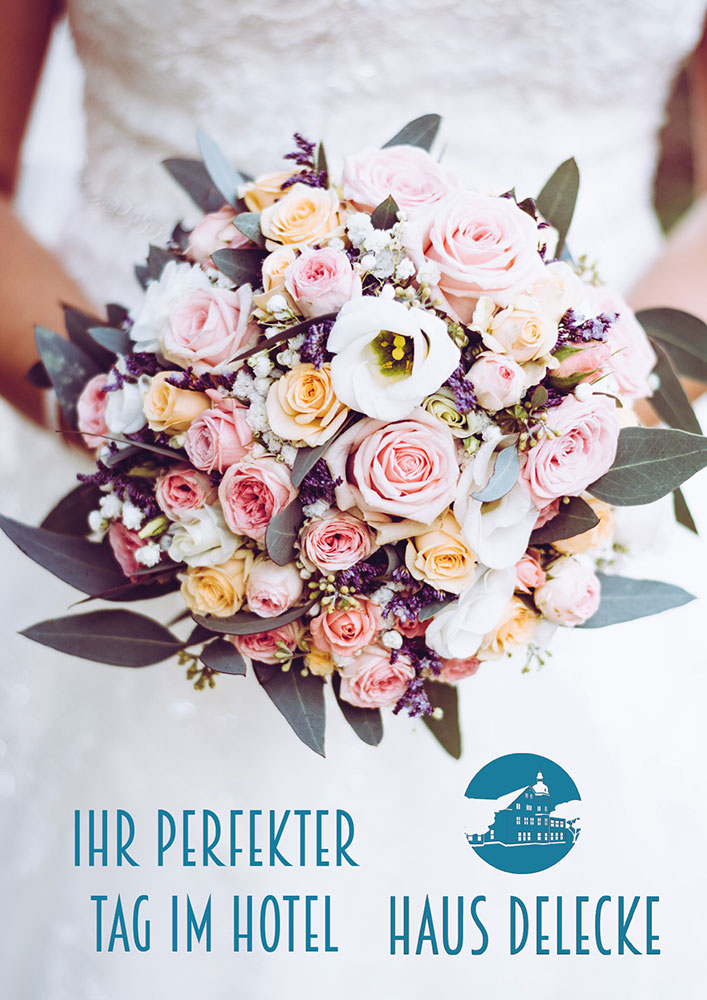 Your perfect wedding at Haus Delecke
Are you looking for a beautiful wedding location? We will make your perfect day even better at Haus Delecke. Check out our wedding packages to see what we can offer. Just click the button to download the document!
Our guest folder is now also available digitally!
The Remise
Our Remise building offers rustic Westphalian charm. With an open fireplace, a dedicated bar, and separate buffet room, it will provide the perfect setting for your event. Size: 220 square meters Table: 40 Banquet: 90 Room height: up to 10 metres
Main building
The castle-like ambience lets you celebrate royal festivities. The rooms are bathed in natural light with high stucco ceilings and large chandeliers. Enjoy a memorable setting for your celebrations here in combination with modern comfort. Size: 300 square meters Table: on request Banquet: 120 Room height: up to 10 metres