Moments of delight & culinary offers
Culinary delights & pleasures at Haus Delecke on Lake Möhnesee for everyone who knows that cooking is magic. Go on a culinary journey filled with precious moments, delicious experiences, and sweet moments. Discover the realms of pleasure.
Our chef and his team will spirit you away onto an expedition just as you like it during your gourmet holiday. We will gladly consider your personal diet and culinary requests. Expect newly created dishes for vegetarians or vegans every day. Please let us know about any food intolerances you have – preferably when you book your stay.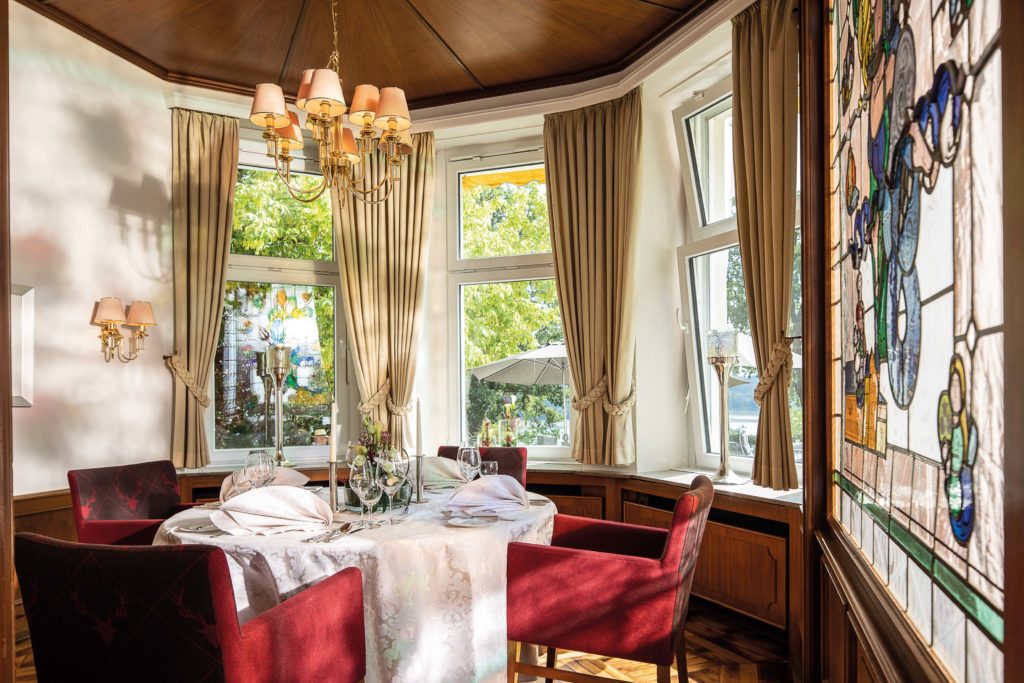 Restaurant
The main restaurant and the veranda are both located right next to the restaurant terrace with a panoramic view of Lake Möhnesee.
Restaurant Terrasse
Enjoy summer barbecue specialities with well-matured meat and on the restaurant terrace in summer.
Our guest folder is now also available digitally!
We maintain a friendship of many years with our partners
Winery Kallfelz
The winery currently covers about 50 hectares of vineyards. Large parts of it are located in mineral-rich slate vineyards, which are among the best in the world. The winery's motto is "From the Idealist for the Individualist", based on a conviction that good winegrowing can only succeed with plenty of hard work and honest craftsmanship, and that connoisseurs can truly taste the fruits of this labour.
The vineyard on the Moselle
The Moselle Valley produces particularly unique Riesling wines. This is because the steep slate slopes of the vineyards give these wines a finely fruity and mineral flavour. The winery will do anything to preserve this treasure of nature. Haus Delecke offers a unique opportunity to become familiar with the special quality standards of the winery.
Are you looking for new challenges?